Listen…I know you probably would prefer a free trial. Here's the thing, we want serious people that are truly considering using InstaCash Keywords for the long haul and not folks that just want to get it because it's free.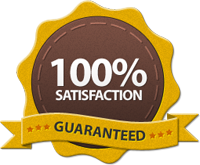 You can cancel anytime you want in the future.
If you don't like it…simply cancel by calling or emailing Clickbank and you will never be charged again and we'll simply part friends.
But Ben and I are more concerned about letting you try it… and we WANT you to cancel if you think it's not for you for any reason because that is the right thing to do.
Fair enough?

Listen. I don't want to get 'all in your grill'…but, I do want you to know that Ben and I are serious about helping you succeed in Internet marketing.
So take the 'Shortcut' for goodness sake, Ben and I will work hard to save you hours of research every month, end your frustration digging up keywords that don't turn into sales…and every week, right in your inbox, you can look forward to genuine money making gems we'd be all over if we only had more time.
Cheering For You,



P.S. Travis here…remember the fella I was telling you about that jumped on a trend selling jewelry to the starving Hip Hop market? …which resulted in $2.7 million dollars in a little over a year?
Now I can't say that you'll hit a multi-million dollar home run… But singles, doubles and triples make me all warm inside too! One of the very first affiliate sites I EVER put up STILL brings in $250 – $300 profit every month and I am selling a special perfume of all cotton picken' things!!
P.P.S. It's not hard when you have the right crowd and know what makes 'em tick…and I want to share with you the rush and heart pounding excitement of being in front of a starving mob of people that want to buy from YOU.