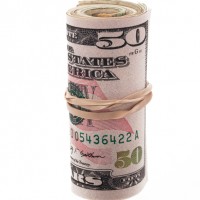 If you have a website or blog, and are promoting physical products, I want to share a tactic that will help you increase the amount of money your site makes, without having to increase the amount of traffic or the number of visitors.
It's all about adding accessories.
Here's what I mean.
I'm choosing a couple of product niches directly from our Instacash Keywords service. The first one is pasta makers.
If you look on Amazon for pasta makers, you'll find there are many different kinds you could choose to promote. Regardless of which one you eventually decide on, consider what "accessories" someone looking for a pasta maker might be interested in buying.
How about a ravioli maker? Once they've made their own fresh pasta, this little accessory allows them to press out ravioli. There are also ravioli stamps you could offer that do essentially the same thing.
What about a pasta drying rack? Or a book on Making Artisan Pasta?  There are also angel hair and lasagna attachments. (If you're promoting stand mixers, there are even pasta attachments for those items too.)
Let's look at another product, this time in the pet market…imagine you were promoting rabbit cages. What else could you offer someone who was interested in purchasing a rabbit cage?
Again, if you take a trip to Amazon, you'll find dozens of rabbit cages. If you do a little digging, you'll also find items you might not have thought of that would be a huge help to someone buying a rabbit cage .
For instance, I ran across a urine guard, a walking rabbit jacket and a woven grass cave. Now, I don't know about you, but I would NEVER have thought of those accessories on my own to offer to my rabbit cage customers.
And there are other accessories that rabbit cage customers would be interested in seeing, in fact, there are way too many to even mention them all here.
The point I hope you take away from this post is that you can increase the amount of money your site produces without having to generate any extra traffic to it. Offer your customers the "extras" they'll probably wind up needing and eventually buying anyway.
Amazon is a good place to find accessories that complement the product you're promoting because they do such a phenomenal job of cross-promoting. Scroll down on almost any product page and you'll see the "Customers who viewed this also viewed" section. You can usually find many accessories you can promote there.
By incorporating some of the marketing tactics used by Amazon, the Internet's King of marketing, you can significantly increase the revenue your own sites generate.
Let us give you a hand getting started…we'll supply the first 7 niches, a list of keywords (including some of the accessories) and 5 articles for each niche…all for less than $5!
Click here to get your first set of 7 profitable niches,
keyword list plus 5 articles for each niche AND 5 free bonuses!