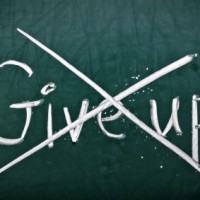 Guest blogging is an old-school method of generating traffic and backlinks.
But don't let the fact that it is "old school" fool you!
This still remains one of the most powerful ways to quickly get quality traffic and backlinks to your site.
Not only that, but if you are guest blogging on the right blogs…you can quickly position yourself as a major authority in your niche!
So how do you go about writing your first guest post?
In this article, I'll walk you through the process!
1. ) Select Blogs With An Audience Compatible With Your Niche.
This is the most critical step when it comes to guest blogging.
You need to target sites that are compatible with the content you have to offer.
This doesn't necessarily mean the site owners you approach have to be in the EXACT same niche as you…but you need to have a similar audience.
For example,
If you were promoting Travis' Girl Gets Ring product, a dating site with a large female audience would be a great match.
An obvious mismatch would be a site targeted specifically at men trying to pick up women.
2. ) Analyze The Blog You Plan On Posting On
When you begin approaching site owners, you'll want to have an idea of how you are going to provide value to their readers.
The best way to do this is to study the blog you would like to guest post on and see what type of topics its readers respond best to.
Be on the look out for posts with a lot of comments. It's also a good sign if the post has shares on Facebook, Twitter, Google +, etc.
3. ) Make Sure You Are Submitting Quality Content.
Alright, so you've contacted some site owners and now you have someone interested in accepting a guest post from you. This is not the time to rewrite some PLR, or outsource an article to a cheap writer for $2.
Your reputation is on the line here…and you want to make sure you are submitting your best work.
If it's not something you'd feel comfortable posting on your own site, chances are it's not going to fly with the owner of the site you are submitting your guest post to.
Make sure your writing is professional with no grammatical errors or misspellings.
Also, avoid boring generic articles that you would typically find on article directories.
If you choose to outsource your guest post, make sure you are paying a high quality writer that can produce content with a unique voice.
Do not include any affiliate links or links to your site within the body of your article without getting approval from the site owner. Most site owners will allow you to include an "author bio box", at the end of your article. This is where you will typically include a link back to your site.
4.) Now It's Time To Submit
After you have proofread your article and made sure it falls in line with all the requirements of the site owner…you can submit your article and wait for approval!
Some site owners may get back to you right away and let you know whether it has been approved or rejected…but sometimes you may have to give them a couple days.
If you don't hear back anyone within 48 hours, go ahead and send them a follow up email politely asking if they've had a chance to review it.
Once your article has been approved, ask for a link to the live post and make sure the link back to your site works and has been posted correctly.
When it comes to guest posting, it's important to be consistent and continually seek out new sites to guest post on. Have realistic expectations, and understand that this is a numbers game!
Don't stop at 1 guest post and wait for floods of traffic to start coming in…keep going and make a goal to get 5,10,20, or even more posts out there!
Now that you are ready to start guest posting and increase your expose online…all you need are some STARVING CROWD NICHES to start targeting.
Click here to get 7 starving crowd niches plus 5 articles for each niche AND 5 free bonuses!
Tags: guest blogging