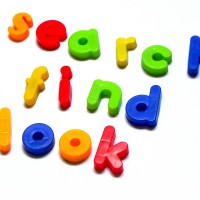 The SEO landscape has gone through a ton of changes over the years. And this continues on a regular basis every time Google makes changes to their search engine algorithms.
If you haven't been following these changes closely, you may have been one of the many people that woke up to their sites disappearing before their eyes!
…along with all the income that came with it!
In this article, we're going to cover 3 critical things you need to know to weather the storm and stay on top of the search engines!
1. The Penguin Era
As you may remember, in April 2012 Google rolled out the Penguin update. Anyone who was involved in any of the following ended up being penalized:
Link exchanges
Cloaking
Building a backlink profile largely consisting of unrelated links
Keyword stuffing
Duplicate content
This was a pretty dark time for a lot of internet marketers using SEO, many forums were filled with countless threads from people who had lost their traffic and income overnight!
In fact, even I had a major site take a hit from this update!
2. Google is going Social
Some people are beginning to worry that building backlinks is no longer beneficial…or even harmful for their sites.
As of right now, I still believe that building quality backlinks is important.
However, simply building a ton of backlinks to your site won't cut it anymore.
There are now several new ranking factors you also need to be aware of. Many of them have to do with social media.
Here are the some things you need to start incorporating into your SEO campaigns.
Facebook comments
Twitter tweets
Relevant backlinks
Facebook shares
Links directly from Facebook
A healthy percentage of no follow backlinks
Having your keyword in the domain name
A healthy percentage of backlinks with your keyword as the anchor text
Stopword backlinks
Facebook has now become a major "go to" source for information, and Google has taken note of this.
The social media giant has even released a new feature called "Graph Search" that allows people to find information based on what their friends like.
This is just more evidence that we need to start taking social media more seriously.
If your website doesn't have any likes, it won't be popping up on Facebook.
3. Google Authorship
Google has a new feature that allows people to brand their content by adding a "rel=author" tag on their posts. To take advantage of this, you are required to have a Google + page.
Some SEO experts are claiming to receive a significant boost in the SERPs after implementing this feature.
Even though the jury may still be out in regards to how effective this may be, it is definitely something worth doing considering it doesn't take much time at all to set up.
Who knows…there's a chance it may be the extra little boost you need to outrank your competition!
Even though the SEO game has changed dramatically recently, it is still one of the best ways to drive targeted free traffic to your websites. Follow the guidelines mentioned above and you'll be miles ahead of the competition!
Combine that with a STARVING niche, and you've got the perfect recipe for success online! That's actually exactly what we give you with our Instacash Keywords membership. Not already a member?
Click here to get your first set of 7 starving crowd niches plus 5 articles for each niche AND 5 free bonuses!
Tags: backlinking, facebook marketing, SEO