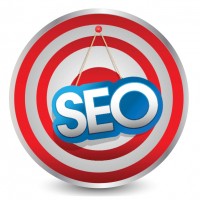 Do you practice black-hat SEO? Chances are if you use any sort of link building automation tools…you could arguably be considered in the realm of black-hat marketing…or what some folks like to consider "grey-hat".
While there are certainly ways to use these tools ethically and effectively, the sad truth is Google does not like any form of "backlink manipulation"…and he won't hesitate to knock your site off the face of the internet if he catches you doing it!
Now don't get me wrong…I'm not saying that you shouldn't backlink your site or
Use tools to speed things up a bit. In fact, I backlink pretty much all of my sites with software or outsource the process.
However, it is important to understand the risk you are taking in order to achieve quicker search engine rankings.
While you might be able to get on page 1 much faster with aggressive backlinking…all it takes is one Google update and your site (along with the income that comes with it) could disappear overnight!
In fact, I had a site earning around $1,000.00 a month that got knocked off the 1st page of Google because of some bad backlinks…and I STILL haven't been able to bring it back up!
So how can we use SEO to gain free search engine traffic without worrying about our rankings dropping?
While there is no way to guarantee your sites never drop, you can do a lot to influence your rankings in a positive way by getting more "natural links".
There's no doubt that blog comments,profile links,press releases, blog posts, etc. are effective types of backlinks.
But if Google finds that your site's backlink profile consists of 100% unnatural looking links…there is a good chance that you could get penalized.
And with the way Google has been updating their algorithm…some would say it's only a matter of time before Google catches on!
My best advice would be to focus on quality over quantity.
For example, if you decide to use an article submission software…make sure your articles are actually interesting and provide value.
Even if it takes you a lot longer to write, spin, and submit them…in the long run you'll be a lot better off than submitting hundreds of articles that just consist of spun gibberish!
A lot of times if your articles are actually good… and cause people to actually read them, they will end of becoming another source of traffic to your websites!
Want a 100% safe method for generating backlinks that will pretty much NEVER back-fire?
Start creating link bait!
If you aren't already familiar with this term, link bait basically means creating something interesting or valuable that causes people to start linking to your site.
The best part is…these links are 100% natural and this is exactly the type of backlinks Google wants to see a site getting!
What types of link bait can you create?
It's actually a lot easier than it sounds!
Some examples of good potential link baits include:
*Youtube video
*Polls
*Quizzes
*Free Ebooks
*A controversial article or review.
These are just a few ideas off the top of my head…there's a ton of other options out there if you get a little creative!
Now in most cases…getting backlinks this way Is going to take longer than slamming your site with 1,000 profile links.
On the other hand, your rankings are going to be more stable and will most likely continue to climb and improve.
Unlike the site full of spammy backlinks that might outrank you today…but ends up getting sandboxed tomorrow!
So before you start any backlinking on a new site…ask yourself:
Am I looking to build a long-term sustainable business with this site?
Or am I just trying to make some quick bucks and milk as much money as I can out of this thing while it lasts?
There's nothing really wrong with either of these answers.
It all depends on your goal for that particular site. Once you know what you are trying to achieve, you can choose your backlinking strategy accordingly.
Just know…sometimes slow and steady really does win the race. : )
With Instacash Keywords, every week we deliver to you a list full of low competition keywords in profitable niches. So you don't really even need thousands of backlinks to start ranking and getting traffic!
Let us show you how easy it can be to start getting traffic!
Click here to get your first set of 7 starving crowd niches plus 5 articles for each niche AND 5 free bonuses!
Tags: backlinking, backlinking strategy, black hat seo, seo strategy, white hat seo